Dramatic Mezzo-Soprano  –  Diana Cantrelle
Diana Cantrelle is at home in opera, oratorio, TV & film.  Critical reviews say, " Cantrelle is Carmen…sounds & looks great in the role…superb acting & singing",  "her deep rich voice gives new meaning to the words and her voice has vibrant vocal color & style" , " Cantrelle's interpretation of French repertoire, Verdi & Oratorio provides high points to performances where she shows delicate vocal warmth as well as her acting talent." "As Amneris – Cantrelle sings with a focused thrillingly impressive sound.  "Cantrelle's Amneris is a powerful performance, with great emotion & passion."
Diana Cantrelle has performed at the Hippodrome Theatre, Vocalypse Productions – Nova Scotia, Canada; The Lyric – Baltimore, Wolf Trap, Peabody Opera Theatre, Kennedy Center,  Washington Savoyards, L'Alliance Française, Divertimento Orchestra – Canada; Silesian State Theatre -Czech Republic, Cincinnati Opera, Capitol Operas NY & PA; Townsend Opera Players, Pittsburgh Undercroft Opera, Opera Santa Barbara,  Opera Pacific, Pacific Symphony, Opus Concert Theatre.
Recent works include: Witch – Hänsel und Gretel, Amneris – AÏDA, Sir Roderick Venom – Jolly Roger, Mother – Amahl & the Night Visitors, The American Prize for Opera & Oratorio 2017-18; Carmen – Carmen-Vive la Liberté, Ulrica – Un Ballo in Maschera, Vive la France – A Celebration of France & Friendship CD Release/Recital 2017;  Azucena – Il Trovatore, Madame Flora (Baba) – The Medium, Adalgisa – Norma.
ORATORIO Contralto SOLOIST – Bach Magnificat in D, Howell Requiem, Beethoven Mass in C, Bernstein Chichester Psalms, Britten Rejoice in the Lamb, Copland In the Beginning, Handel Messiah, Haydn Lord Nelson Mass, Mozart Solemn Vespers, Saint-Sæns – Oratorio de Nőel
Upcoming: Judith in Bluebeards' Castle 21 & 28 October 2018 with Amici Opera, Advent Project Conversation Concerts contralto Bach Cantata 131 – 10 November, Contralto Soloist in Bach's Christmas Oratorio conducted by Dr. Tom Benjamin 16 November, then the role of the Mother in Amahl & the Night Visitors with Opus Concert Theatre – 16 December at Germano's in Little Italia, Baltimore and Slayton House Theatre in Columbia, MD – 21 December – 7:30 pm doors open/8 pm showtime; 22 December – Two Shows Matinee 2:30 pm/3 pm showtime and 7:30 pm/8 pm showtime, and 23 December Matinee 2:30 pm/3 pm showtime
Miss Cantrelle has created a new children's opera  Le Chat Botté  (Puss in Boots)  © 2012 based on the original Charles Perrault beloved fable,  with a New Orleans Jazz twist.   She studies composition with Judah Adashi  &  is a recipient of a Peabody Career Development Grant to produce Le Chat Botté.   Her CD  –  Vive la France was released in 2016 includes several of her own compositions.
Miss Cantrelle studies voice with International Soprano – Carmen Balthrop, Dr. Michael Adcock, Susan Morton, Nonna Kaler-Slutsky and International Baritones François Loup  &  William Sharp.
She studies acting with Tom Todoroff,  John Astin,  Roger Brunyate  &  Garnett Bruce.
Cantrelle has a Masters Degree in Voice Performance/Vocal Pedagogy with minor Composition Studies from Peabody Conservatory of Music  –  2012.
 www.dianacantrelle.com    Visit my site for sound clips  &  updates!
http://www.youtube.com/dianacantrellediva   –  Live performance clips!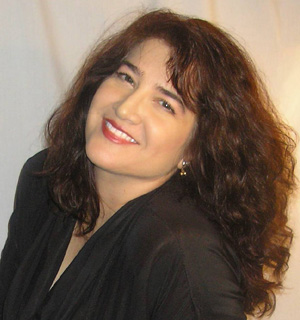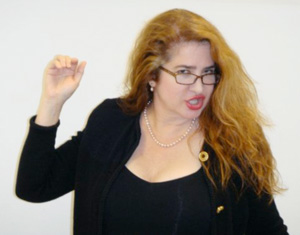 Professional Affiliations:
Screen Actors Guild,  American Guild of Musical Artists  &   
Actors Equity Association, Music Teachers National Association