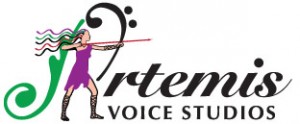 Welcome,  Bienvenue,  Willkommen,  Recepción to Diana Cantrelle's Artemis Voice Studios!
Welcome to our musical family and embark on a wonderful adventure of discovery! I employ many resources to help you achieve your goals of vocal development.  In return, I ask for total concentration during lessons, dedication to practice and an open mind to try new things.  I believe in making the learning environment a fun,  safe place to try new things without judgment— "Love makes time, love takes time." 
For it is in the doing,  that we find our voice.  Voice with piano, acting, composition, and in song.
Join our Facebook Family where I post stories of success, inspiration  &  good natured humor.
https://www.facebook.com/ArtemisVoiceStudiosProductions/
Masters of Music in Voice Performance and Vocal Pedagogy from 
Peabody Conservatory of Music 2012
https://www.facebook.com/OpusConcertTheatre/
410-207-8687
dianacantrelle@gmail.com